Mr. Grimaldi is an award winning author. His new book RetireSMART: How to Plan for a Tax-Free Retirement won the NYC Big Book Award for the BEST finance book in 2019!
Mr. Grimaldi graduated from SUNY Cobleskill, NY in 1983 with an AA in Liberal Arts and was named an "Alumnus of Distinction" in 2012. It was at SUNY Cobleskill where I met my amazing wife and discovered my passion for Economics. Mr. Grimaldi also received a BA degree in economics from Albany State University in 1985.
His career in economics began in 1986 as an investment coordinator at Meyer Handleman Company in New York. After two years, he joined Prime Financial Services as Director of Operations. In 1992, Mr. Grimaldi accepted a position as manager, Securities Operations, at Marshall & Sterling Financial Consultants in Poughkeepsie, New York. In 1997, he earned the Certified Fund Specialist (CFS) designation. From 1989 through 2005, Mr. Grimaldi coordinated and taught securities training classes at Dutchess Community College, Poughkeepsie, New York.
Mr. Grimaldi is co-author of The Money Compass: Where your money went and how to get it back.
Mr. Grimaldi has correctly forecast: The housing depression, The gold rush of 2006-2011, The 1000 point "Flash Crash", That national unemployment would hit 10% in 2009.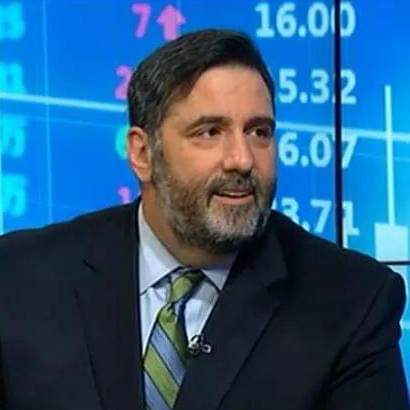 "Mark A. Grimaldi's book "RetireSMART!" was an insightful step by step guide which effectively laid out a plan to reduce/eliminate whatever tax liability you are faced with. I found it to be an interesting easy read with timely "Real Life" advice. Good for all ages at all stages of life."