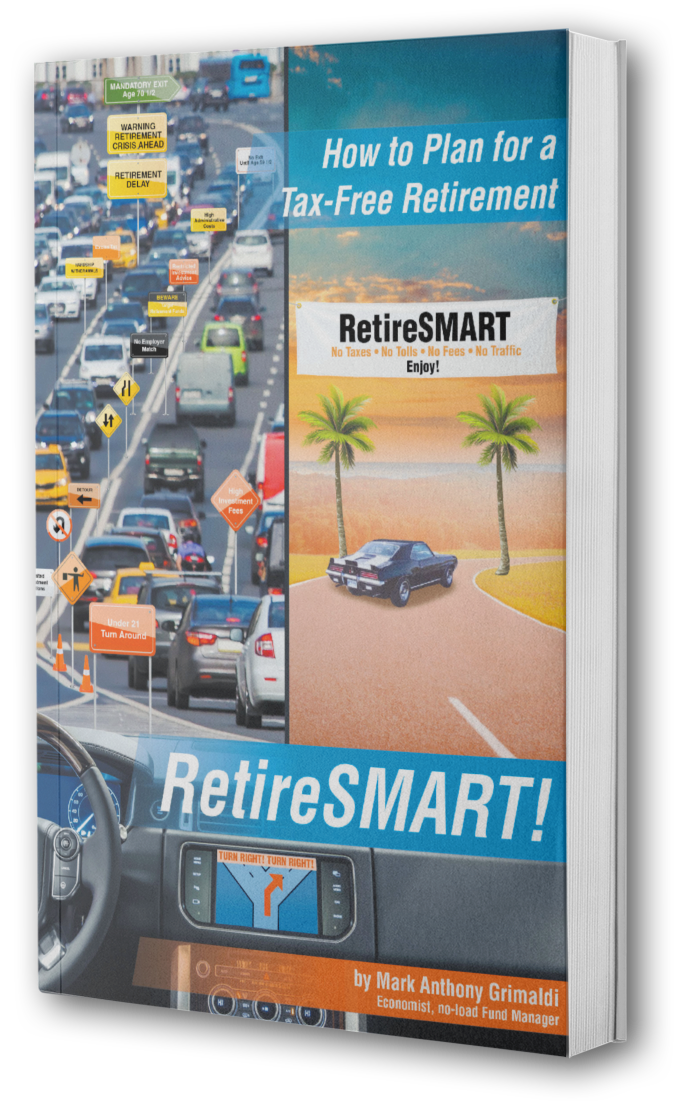 Award-Winning Book by Mark Anthony Grimaldi
"RetireSMART! II"
Coming Soon...
Economist and author Mark Anthony Grimaldi has released his latest book, "RetireSMART! II, the Gig Economy Edition", sequel to his multi-award-winning book "RetireSMART!"
In an effort to supply a guide for retirement in a work environment that no longer provides retirement benefits for its workers, Mr. Grimaldi has taken the bull by the horns and addresses the new gig economy, making its drawback into an advantage.
"This is a must have book for anyone starting a career, a must have Graduation gift! Mr. Grimaldi explains how to make it to retirement without losing your shirt in the process. His examples are clear (I'm not a numbers person!). His examples are easy to follow and his advice sound. It's never too late to correct the course of retirement, this book will show you how."