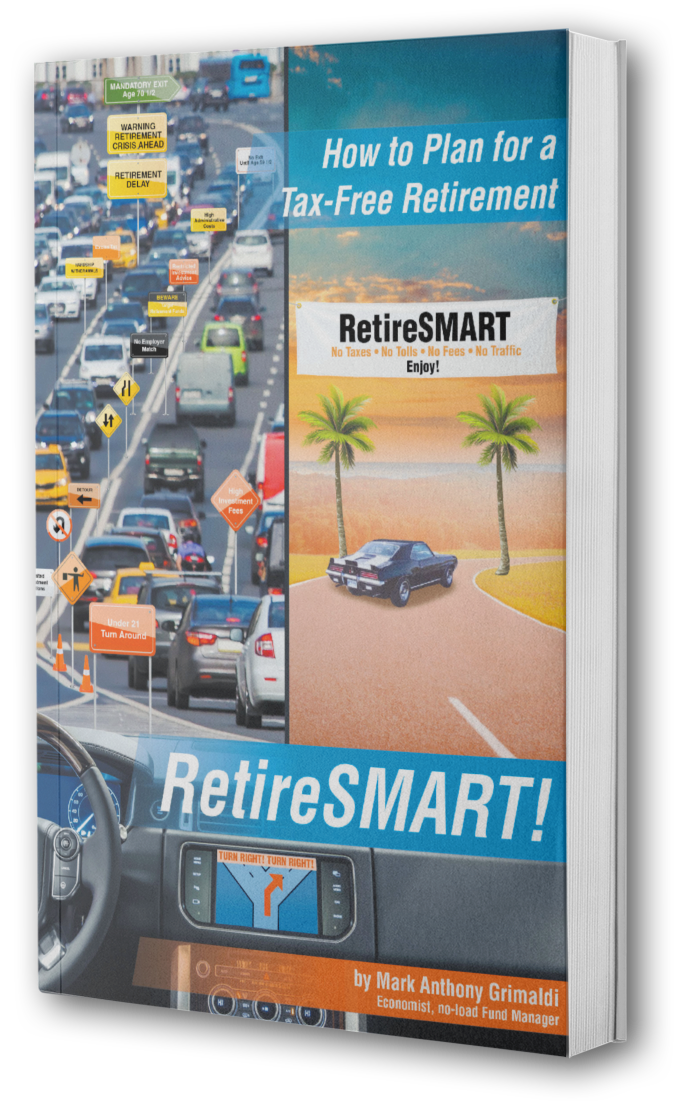 Award-Winning Book by Mark Anthony Grimaldi
In his acclaimed first book, The Money Compass, practicing economist Mark Anthony Grimaldi shocked his readers by showing them how their 401(k) plans benefited no one but Uncle Sam.
In this follow-up, he dives deeper into the subject and proves once and for all that a 401(k) plan might be the single biggest hindrance to a secure Tax Free retirement. This nationally recognized economist will give you a guide on how you can improve your retirement with 3 simple steps. So if you would rather "spend" your retirement savings as opposed to "spend" your retirement savings paying taxes, buy this book and follow his 3 simple steps and RetireSMART!
"This is a must have book for anyone starting a career, a must have Graduation gift! Mr. Grimaldi explains how to make it to retirement without losing your shirt in the process. His examples are clear (I'm not a numbers person!). His examples are easy to follow and his advice sound. It's never too late to correct the course of retirement, this book will show you how."